Boisdale 'Woman of the Year' Dinner 2017
It was an honour to be invited to this year's Boisdale Woman of the Year Dinner - hosted by the infamous owner of The Boisdale, Ranald Macdonald (who, according to Tatler, is London's most politically incorrect restaurateur). It is known as a traditionally light-hearted and joyous occasion - Boisdale's previous awards have included Cigar Smoker of the Year, awarded to Charlie Sheen...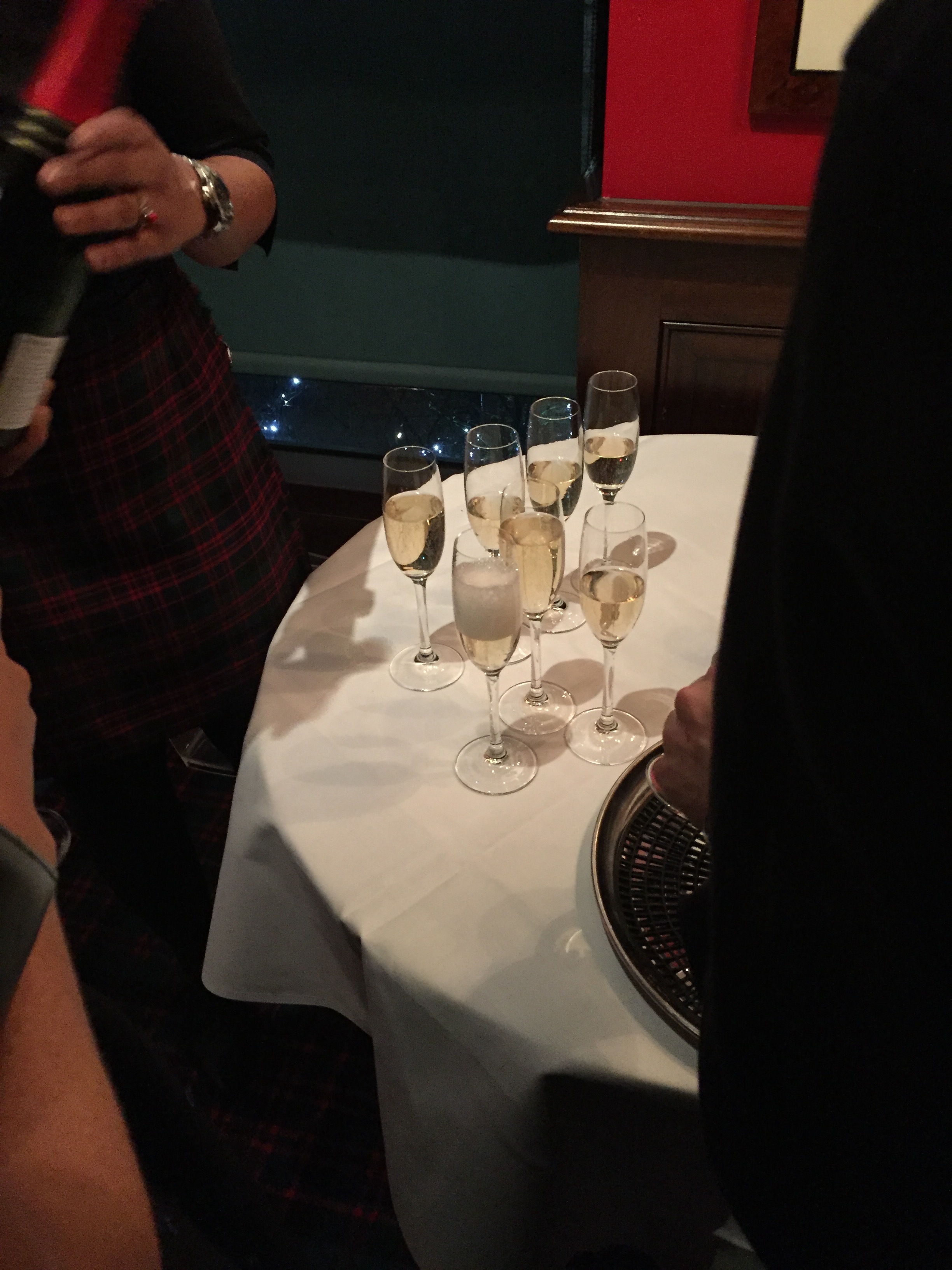 We kicked off the evening with a VIP Champagne reception with the guest of honour, and Woman of the Year - Whoopi Goldberg, and had a lovely chance to mingle with other guests before we were seated at her table for our three-course dinner.
For the starter, we had Devonshire crab and Scottish oak-smoked salmon cake with a crab mayonnaise, salmon caviar and crème Fraiche. This was a light, delicious opening to the meal and was accompanied by a delicious Spanish white.
For the main, we had Hertfordshire chicken, giant oyster mushrooms, mashed Cornish early potato, chicken crackling and black cabbage. It was a very simple main but did not disappoint as it was supplemented by an indulgent Spanish red - La Miranda De Secastilla 2012 - a fresh and intense flavour.
To finish, we enjoyed a rich dark chocolate cheesecake with honeycomb with, of course, a sweet pudding wine. As we ate, we were treated to the Sing Choir who performed a fantastic gospel set followed by Jeremy Sassoon's Ray Charles. Singer and Presenter JB Gill (formerly in JLS) and Rebecca Ferguson honoured Whoopi in their speeches and then invited Whoopi to the stage for her unique and heartwarming acceptance speech.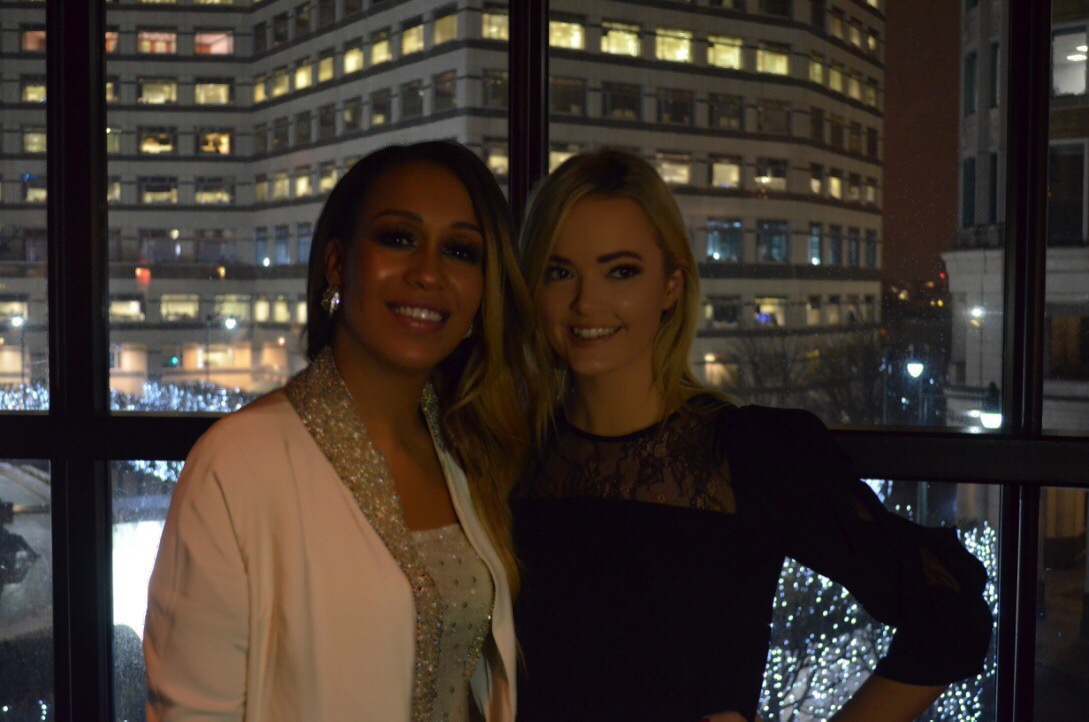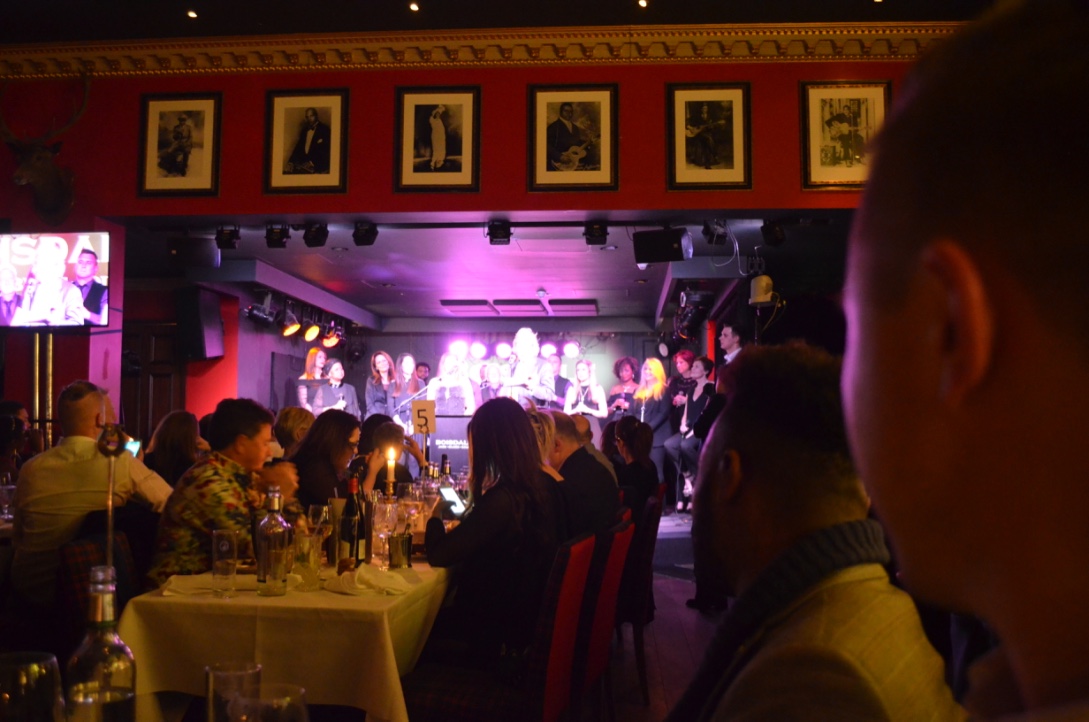 The night continued with more wine and, of course, finished up at Chiltern Firehouse for the classic raucous after-party.